Photo of the day
Ainda ha quem nao veja bem a diferensa entre um ultraleve e um pesado do ar! O ultraleve sendo novidade nao admira que seja mal compreendido e muitos ainda tem como sinoniomo de ultraleve: um aparelho candidato a aeronave fraca, ou menos boa, lenta, ultrapassada, tecnologia do milenio passado mas mais perigosa, de tubo e tela, pouco fiavel, com motor desconfiavel, sem certificado, sem regras claras, etc. Na minha verdade porem, tal mentalidade afortunadamente não acompanha o progresso real que estas aeronaves tem tido, e isso esta bem patente na diversidade e desaquacao da legislacao que nalguns paises ainda subsiste. -Agora diga-me qual destes dois magnificos exemplares de maquinas voadoras tenciona breve dar a volta ao mundo?
One of them is an ULM! Could you see the diference? Now tell me which of them as intention to do soon a world tour?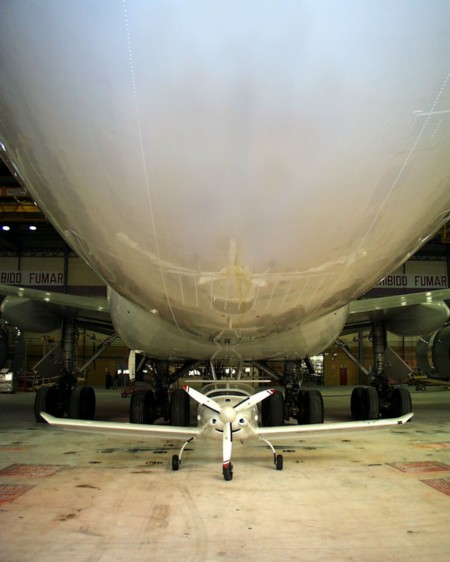 Please sign my guestbook.
Thanks for your opinions. They will be posted on the results page of my guest book. If you want to look at what others are saying before you put in your own comments then click here to see others opinion.
You don't need to say nothing, it will be great for me just to see that someone as been present, and also if you leave your email, I can send you notice of updates and feedback... and, after that, as a premium you will have the rare previlege to meet a very special lady actualy my closest princess, and ... room mate! If You deserve click here to see a very special lady.